Arizona Livestock Auction, Inc.
Location:
23212 West Broadway Road Buckeye, Arizona 85326
Mailing:
23300 West Broadway Road
Buckeye, Arizona 85326
Tim Anton 602.549.7156 Sheri Johnson 602.321.9605
Unload animals at northeast corner of barn area. All animals are received by appointment during the week or on Saturday mornings by 11:00 am. All animals unloaded after 11:00 am are charged a late fee of $5/head.
I-10 exit 117, Watson Road. Head south to Broadway Road which will be the first stop sign. Turn left on to Broadway Road and head east 1/3 mile on the north side of Broadway Road.
Arizona Livestock Auction
Open Air Auction Saturdays at 1:00PM
Marketing your livestock needs!
Welcome! Auctions Saturday at 1pm !
AUCTION STARTS Saturdays at 1:00
Fall Horse Auction
6:30 PM Sept. 24th
following regular sale
We m
ay be closed on any holiday weekend
OPEN December 31st!
2022 CLOSED DATES
December 10th, 2022 December 24th, 2022
All Buyers
Complete Registration Copy of their state ID Register by 12:30pm.
Animal Preview at Noon
All animals are sold by the head
The number of animals in a package is multiplied by the bid price for total purchase amount on group sales.
"
Choice
"
If you are interested in just one animal you can request a package to be sold by "choice" allowing you to purchase a specified animal.
After Auction is over, proceed to shop for
Buyer Invoicing
and
Seller Check
pick up.
CASH PAYMENT ONLY
within 24hours
Full payment required before animals can leave property.
Arizona Livestock Auction/ Sheri Johnson facebook page
Arizona Livestock Auction, Inc. has been in business since 1959. Our family business is three generations strong and continues to serve our community in Buckeye, Arizona. For the past 7 years, we have been specializing in sheep and goat auctions. We also sell cattle, horses, donkeys, llamas and pigs occasionally along with the sheep and goats on a weekly basis.
Goats, Sheep, and Pigs
Required to have inspection papers!
This prove ownership of the animals upon arrival. Checks will only be made to the owner identified on the inspection papers.
Premise ID required to be affixed in each animals ear.
If your animal does not have one ALA will put one of our Premise ID tags in for a
$3/head fee
.
Horses, Llamas, and Donkeys
Inspection Papers are not required!
Must sign for ownership on our check in slip upon arrival.
No Sale/Pass Out Fee
Consignment animals are charged the
same fees
if they are passed out as they would be charged if sold through the auction.
Commission
Charged per head based on the sale price of the animal.
Checks will be processed at the end of the auction and may be picked up anytime after the auction is over. All checks not picked up by Sunday night will be mailed out Monday morning to the address on inspection paper.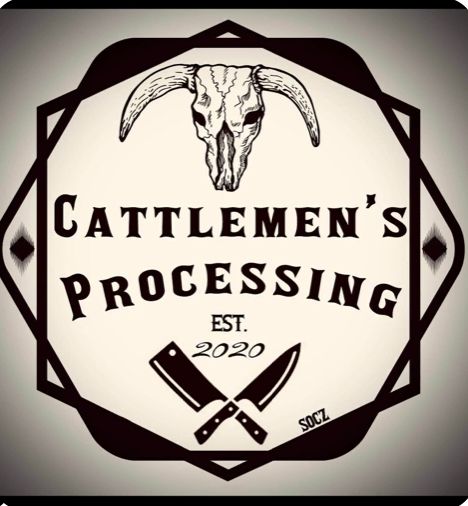 Cattleman's Processing
1081 E Birch Road Cochise, AZ
Drop off live animal in Buckeye Animal processed in Cochise Packaged pick up in Buckeye
By Appointment
Call 520.826.7786
Arizona Department of Agriculture
ADA - Livestock Field Inpections
Tred's Food Truck is here...
Providing food and drinks for you from 10:30 am until auction is over. If you are interested in this service just ask them!
Tred's Food Truck Casa Grande, Arizona
For more information: Ted and Tereasa Woehlecke 520.705.3371